Rigger Jobs
Oil & Gas Rig Employment Opportunities
Skilled Workforce Solutions for the Energy Industry
A major contributor to the Australian economy, the oil and gas sector is a prosperous growth industry always on the lookout for talent. As global demand rises, so too does opportunity. Australia recently overtook Qatar as the world's biggest exporter of LNG and as more companies invest in infrastructure and turn to WA as a global LNG hub, our local energy industry still drives a strong talent pool.
Unite Resourcing understands the technical requirements of upstream, midstream and downstream operators, supporting shutdowns and scheduled maintenance as well as placing trades and other blue and white collar roles within the sector.
Our mining and energy recruitment specialists are skilled at pairing offshore and oil rig job seekers with high profile oil and gas companies across Australia.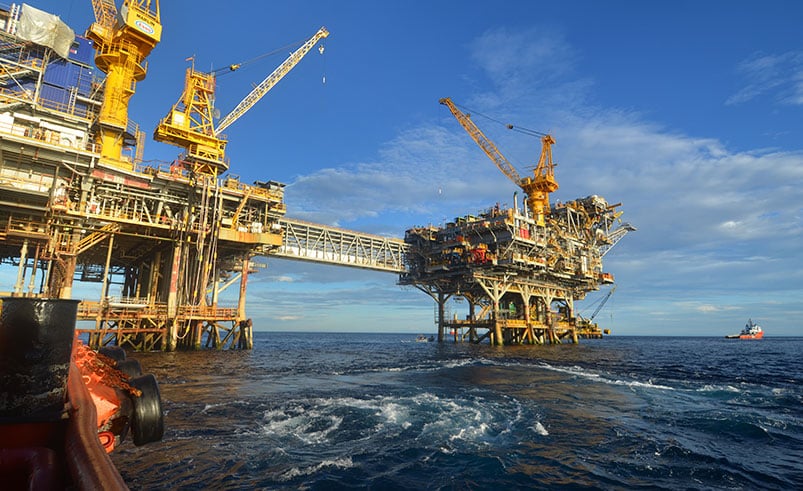 Latest Oil & Gas Rigger Jobs
Types of Rigger Jobs
Instrumentation Technician
Pipeline Engineers
Construction, Fabrication & Installation
Process Engineers
Chemical Engineers
Tradespeople
Electrical Engineers
Mechanical Engineers
Design Engineers
Petroleum Engineers
FIFO Rigger Job Opportunities
Australia's oil and gas workforce has doubled over the last decade, and with Melbourne, Perth and Brisbane being home to some of the world's oil and gas majors, we frequently have a mix of short and long-term roles available in the sector. With headquarters in WA, we couldn't be better positioned as WA forges ahead as the global LNG hub.
Unite Resourcing is an experienced recruitment solution for workers with operational, maintenance and technology skills.
Jobs for Oil Riggers in Australia
From fabrication to construction, offshore drilling jobs, or entry level jobs, oil riggers trust Unite Resourcing to identify rewarding placements within the Australian Oil and Gas industry. Benefiting from exceptional financial rewards and renowned projects, this sector provides strong career advancement.
Unite Resourcing is seeing a major transition by oil and gas companies into renewables and is assisting many engineering and technically skilled workers to transfer their skills. We stay abreast of key changes within the industry and support its people to up-skill and undertake the professional development required to keep them employed in their profession of choice.
If you're considering a job in the mining or energy sector, our specialist recruiters collaborate with oil and gas hiring operators to relocate and mobilise teams where opportunity exists.
Oil and Gas Rigger Staffing Solutions
With offices on the East and West Coasts of Australia, we are positioned to place talent into the major oil and LNG projects on both sides of the country. We know it's this local footprint that enables us to quality check and identify the right people for Tier 1 and Tier 2 producers who require continuous operations.
Our approach to safety is second to none, and is based on our first-class safety management system for mining and higher risk industries like oil and gas.
Let Us Connect with You and Your Business
No matter the nature of your enquiry, the expert team at Unite Resourcing will do our best to address it. Questions from jobseekers, employers; or general queries relating to our services, industry and recruitment are welcomed.