Trades & Services Jobs in Perth
Tradesperson Jobs and Labour Hire
The Leader in Trades Recruitment for Fitters, Carpenters, Plumbers, and Electrician Jobs
With trades and services in high demand across a variety of industries, there are vast employment opportunities for skilled workers.
Unite Resourcing holds professional relationships with a long and reputable list of potential employers, making the job search and placement process far simpler for both the job seeker and employer. Depending on your trade, role requirements, personal skills, level of experience and desired outcomes, our expert recruitment team ensures that you are suitably matched to your next job.
Jobseekers skilled in a specific trade who apply for recruitment opportunities through Unite Resourcing can anticipate a refined and positive experience that underpins our reputation as Perth's best labour hire agency for skilled labour and trades.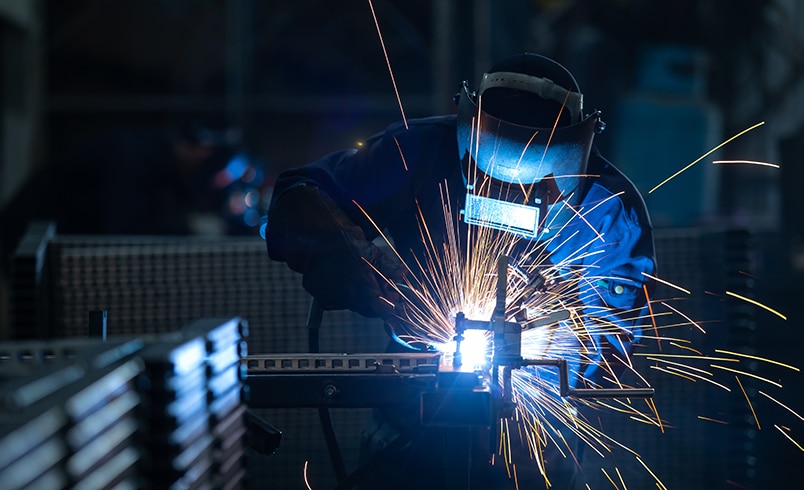 Latest Trades & Services Jobs
Types of Trades
Mechanical Fitters / Fitting Apprentices
Tradespeople / Trade Assistants
Heavy Diesel Mechanics / Apprentice Heavy Diesel Mechanics
Electricians / Electrician Apprentices
Plumbers / Plumbing Apprentices
Boilermakers / Apprentice Boilermakers
Carpenters / Apprentice Carpenters
Bricklayers / Bricklayer Apprentices
Gas fitters / Gas fitting Apprentices
Working in a Trade not Listed Above?
Find out how we can support your job seeker enquiry for skilled labour and qualified trades employment.
A Perth Recruitment Agency Bridging the Skills Shortage Gap
Perth is facing a skills shortage in the trades and services industries across roles including carpentry, fitting and turning, plumbing and electrical.
With the housing industry competing for skilled tradespeople, Unite Resourcing plays an important role in maintaining an on-demand, skilled labour hire network that can fulfil the critical demands of commercial and industrial business.
Our extensive contacts allow skilled workers to be efficiently matched to their next job.
Looking for a Fitter, Carpenter, Plumber, or Electrician? – Our Labour Hire Solutions Work!
Managed Staffing Solutions
Whether you are looking for an entry-level trade assistant, or skilled tradesperson, we have a huge database of skilled labour on hand to simplify and expedite the search process. Find out more about our managed staff solutions, also known as a managed service program or MSP.
Project Staffing
Unite Resourcing provide tradespeople to major projects all over Australia. Assisting blue chip companies with tier one projects, we work around the clock to fulfil the urgent needs of the mining, utilities and infrastructure sectors as needs arise. Our full labour hire and recruitment solutions cater from short and long-term projects, and can even resource an entire project workforce.
Permanent Recruitment
Where there is a technical trade role in high demand required on a permanent basis, we can leverage our immediate temporary workforce to meet your short-term requirement while we recruit and identify the best jobseekers for permanent or long-term contracts that meet your holistic job brief.
Let Us Connect with You and Your Business
No matter the nature of your enquiry, the expert team at Unite Resourcing will do our best to address it. Questions from jobseekers, employers; or general queries relating to our services, industry and recruitment are welcomed.