Labourer & Construction Jobs in Perth
Build a Career in the Civil Sector
Want to Work in Construction?
Coupled with a projected annual growth rate of 2.4%, over the next five years the construction sector is set to generate over $360 billion in revenue. 
This is promising news for job seekers looking to establish a career in the labouring and construction industry.
With this positive forecast in mind, the blue-collar industries are set to see demand for construction and labourer workers increase substantially. With the construction sector fuelling the Australian economy, accounting for 9% of the nation's employed staff, Labour hire companies such as Unite Resourcing are needed more than ever to pair skilled talent with the right project.
Contact us to see how we streamline the recruitment process as the blue-collar industry can channel this exciting growth to your business.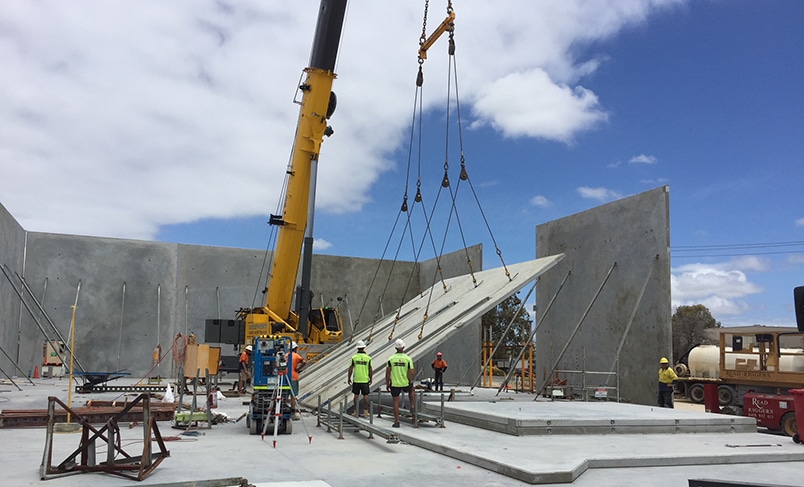 Latest Labourer & Construction Jobs
Types of Construction Jobs
Earthmoving Plant Operators
Crane, Hoist and Lift Operators
Structural Steel Construction Workers
Mobile Plant Operators
Paving and Surfacing Layers
Forepersons
Project Managers
Site Engineers
Site Managers
Electricians
Installers and Labourers
Bricklayer Labourers

Civil Labourers
Scaffolder Labourers
Landscaper Labourers
Demolition Labourers
Plumbing Labourers
Concreting Labourers
Looking for Construction Labour Hire?
As blue-collar job specialists, we understand that the right level of training, skills and experience are essential in order for civil and infrastructure projects to thrive. Unite Resourcing has a Perth recruitment team as well as an East Coast labour-hire arm to offer you the insider industry knowledge on construction salaries and job demand. We can match your skillset requirements effectively without the hassle of posting job ads, filtering through applications and interviewing.
If you are looking for construction labour hire, why not ask us about our managed service program to see how a managed workforce could lower your labour costs and boost your projects profitability. Read more about what Unite Resourcing can offer your business on our employer services page.
FIFO Construction Jobs
With about 60,000 FIFO employees across WA mines, Unite Resourcing are well positioned to link job seekers with Fly in Fly Out Jobs. Providing opportunities for numerous blue-collar roles within the mining and resources sector, whether it be construction, utility or entry level FIFO jobs, read more on our FIFO recruitment page to kickstart your FIFO career.
Let Us Connect with You and Your Business
No matter the nature of your enquiry, the expert team at Unite Resourcing will do our best to address it. Questions from jobseekers, employers; or general queries relating to our services, industry and recruitment are welcomed.