Road Construction Jobs in WA
Road Construction and Surfacing Jobs Opportunities Across Perth and WA
Looking for Work in WA's Growing Road Construction Industry?
With some of the most extensive road networks in the world, Western Australia is in desperate need of skilled road labour. Unite Resourcing has plenty of vacancies on the books right now, from ticketed machine operators to surveyors and safety professionals.
Our approach is centred on personal support. We look after all the back-end administration and paperwork, help you through the application process and lay the groundwork to help you secure your next contract once the current project is complete. Above all, we ensure you work in a safe and secure environment, so you can concentrate on building roads and your future career.
Covering everything from general road surfacing, hotmix and spray seal jobs to qualified operator positions (including loader, roller and skid steer drivers), we have jobs throughout Perth and across the regions. Trust Unite Resourcing to find you the right position for your skill sets and needs anywhere in the state.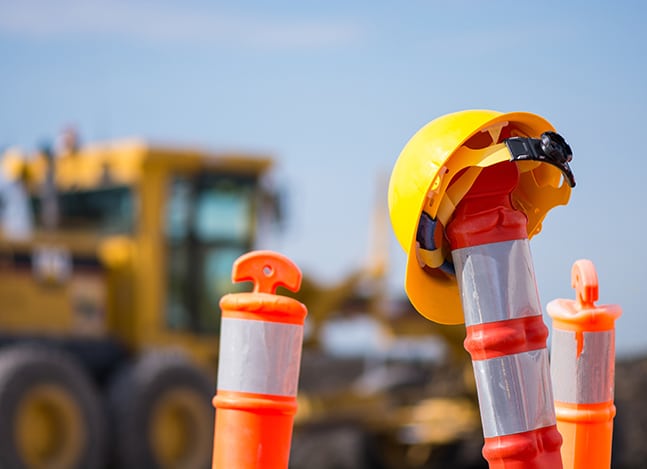 Latest Surfacing and Road Construction Jobs
Road Construction and Road Surfacing Jobs
Road Surfacing – Hotmix and Spray Seal
Rake and Shovel Hand
Roller Operator – Multi and Steel
Paver Operator
Screed/Level Hand
Shuttle Buggy Operator
QA
Crew Truck Driver
Skid Steer Operator
Profiler Operator
Lab Technician
Batch Plant Operator (control room/production)
Flocon Driver
Loader Operator (within fixed plant)
Engineer
Workshop Trades/Apprenticeships
Administration Roles
HR Tipper Drivers
Trainees
Paving The Way to More Effective Hiring With Recruitment Process Outsourcing (RPO)
Unite Resourcing makes it easier for road construction companies to source skilled labour. By utilising our Recruitment Process Outsourcing (RPO) service, you can avoid many of the potholes of hiring by simply passing the recruiting responsibility onto us.
We will be your temporary HR department, providing the power of an experienced hiring manager without the full-sized full-time salary.
Our RPO service also takes away the fiddly little speed bumps in the process of hiring asphalting labourers and other road construction talent. Posting job ads, screening applicants and hosting interviews – everything is done by Unite Resourcing, leaving you and your candidates to get on with the job.
Major Benefits of Using Unite Resourcing to Hire Road Construction and Road Surfacing Labour
More accurate market salary data
We maintain a database of up-to-date salary information, providing you with insights based on thousands of employee's salary data. You only pay competitive rates and get the right candidate at the right price.
Reduced search and selection time
Our team operates 24/7, updating job ads, sorting paperwork, assessing applications and using advanced recruitment tools. This way our recruitment solutions offer maximum ROI, with a faster hiring solution.
Candidate screening to fit selection criteria
Incorporating complete background and residency checks, we eliminate time wasters whilst maximising compliance, and delivering higher quality candidates.
Boost the quality of your talent pool
By accessing an entire workforce of highly trained staff and registered training providers, Unite Resourcing will find candidates that no job board or search engine can offer.
Hear What Our Clients Have To Say
UNITE RESOURCING
HAS RECEIVED A
5/5
 STAR RATING
FROM
20 CLIENTS

 

ON GOOGLE

I was hired as an all round operator with Unite. My point of contact was easy to work with and all questions were handled in a personable and professional manner. I have since completed my probationary period, and am now on a company's books full time. The timesheet is done electronically and not once was there ever an issue of non-payment. Best recruitment agency I have been involved with hands down.

I have been with Unite Resourcing for a few years now and they are very easy to work with and have gone above & beyond to help find me work. My main account manager has been awesome to work with, very professional and has gone out of her way for myself. I would definitely recommended anyone looking for work to get in contact with Unite Resourcing.

I'd like to say I found my interviewer to be a very friendly and likeable person and the interview I had was the most comfortable and relaxed I have had. I also appreciated the way they would reply to my Text or Email enquiries.

I have dealt with Unite since I first arrived in Australia and they have always been extremely helpful in finding suitable employment for me. They have always been very friendly and helpful with any questions or concerns I may have. Unite Resourcing have been a pleasure to deal with.

I got in contact with Unite about an upcoming construction job. They were able to get me organised quickly with only a few days before the start of the project. People in the team are very reliable and professional and I appreciate them picking up the phone whenever I call. I had a great experience!

Unite got me a job with Jack Hills as Camp Manager Chef. This position was late in starting but I was kept in contact with Unite at all times so I knew what was going on. I have met some of the team at the office and always found them to be helpful and happy. You don't find many recruiting staff who not only love their job but take pleasure in helping.

I saw an ad on seek advertising a civil labourer job. I rang the contact number provided and my contact was very helpful from the beginning. She was very friendly and professional. She was also very comprehensive regarding information about the job and inductions which made the entire recruitment process very straight forward. I was very pleased with the service provided and it has been a pleasure working with Unite Resourcing.
Let Us Connect with You and Your Business
No matter the nature of your enquiry, the expert team at Unite Resourcing will do our best to address it. Questions from jobseekers, employers; or general queries relating to our services, industry and recruitment are welcomed.