Find FIFO Jobs in WA
Land a FIFO Job in Mining, Oil & Gas
Interested in Becoming a Fly In Fly Out (FIFO) Worker?
There are currently around 60,000 FIFO workers across mines in WA, with 10% of those normally flying in from other states.
However, with the pandemic, the skills shortage in mining is exacerbated and Unite Resourcing is bridging the jobseeker gap with temporary local labour hire solutions in Perth and regional Western Australia.
Partnering with major mine sites in WA, we have current entry level FIFO positions across a wide range of mining roles and sites. We help job seekers progress and expand their career, remaining agile in our approach to workforce demands in this critical and thriving sector.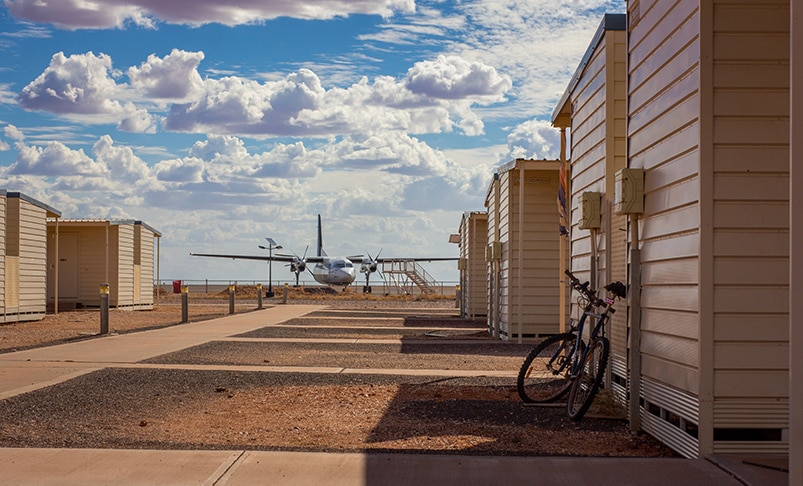 Types of FIFO Jobs You Can Expect
Machine Operator
Plant and Vehicle Mechanic
Labourer or Construction Worker
Heavy Road Transport Driver
Trades Assistant
Heavy Duty Diesel Mechanic
Hospitality Worker
Truck Driver
Electrician
Boilermaker
Material Logistic Officer
Store Support Worker
Utility Worker
Fitter
Plumber
Carpenter
Security Worker
Fly In Fly Out Jobs for Skilled Workers
Perth's FIFO recruitment experts, we can provide you with permanent and temporary contracts, offer flexible solutions and work with recruiters to determine the best roster combination that suits you, your career, family and lifestyle.
We are future focused, building relationships for the long-term, so you can rest easy that we have your best interests at heart. Unlike many labour hire and recruitment agencies, we're also on hand 24/7 to respond to queries and emergencies.
If you have experience and are looking to find employment as a FIFO worker, please contact our FIFO placement team today to see the positions we have on offer. Upon evaluation of your skills and qualifications, we will place you in a position that accommodates your needs. We will also assist you with any site-specific training and inductions.
Fly in Fly Out Jobs for Entry-Level Skillsets
For those unskilled yet eager to break into the FIFO industry, our friendly staff can assist with training, tickets and inductions so that you can hit the ground running. Safety is always our number one priority, so new recruits will be placed in roles according to their skill level and experience with optimum opportunity for growth and continuous development.
Stay Safe on Site with Unite Resourcing
Workplace risk assessments completed for each new placement
Regular site-inspections from Unite HSE staff to monitor compliance
Industry-specific HSE training during onboarding, in accordance with relevant safety legislation
Comprehensive medicals to assess fitness and minimise impairment hazards
Hear What Our Clients Have To Say
UNITE RESOURCING
 HAS RECEIVED A  
5/5
 STAR RATING
FROM
20 CLIENTS

 

ON GOOGLE

I was hired as an all round operator with Unite. My point of contact was easy to work with and all questions were handled in a personable and professional manner. I have since completed my probationary period, and am now on a company's books full time. The timesheet is done electronically and not once was there ever an issue of non-payment. Best recruitment agency I have been involved with hands down.

I have been with Unite Resourcing for a few years now and they are very easy to work with and have gone above & beyond to help find me work. My main account manager has been awesome to work with, very professional and has gone out of her way for myself. I would definitely recommended anyone looking for work to get in contact with Unite Resourcing.

I'd like to say I found my interviewer to be a very friendly and likeable person and the interview I had was the most comfortable and relaxed I have had. I also appreciated the way they would reply to my Text or Email enquiries.

I have dealt with Unite since I first arrived in Australia and they have always been extremely helpful in finding suitable employment for me. They have always been very friendly and helpful with any questions or concerns I may have. Unite Resourcing have been a pleasure to deal with.

I got in contact with Unite about an upcoming construction job. They were able to get me organised quickly with only a few days before the start of the project. People in the team are very reliable and professional and I appreciate them picking up the phone whenever I call. I had a great experience!

Unite got me a job with Jack Hills as Camp Manager Chef. This position was late in starting but I was kept in contact with Unite at all times so I knew what was going on. I have met some of the team at the office and always found them to be helpful and happy. You don't find many recruiting staff who not only love their job but take pleasure in helping.

I saw an ad on seek advertising a civil labourer job. I rang the contact number provided and my contact was very helpful from the beginning. She was very friendly and professional. She was also very comprehensive regarding information about the job and inductions which made the entire recruitment process very straight forward. I was very pleased with the service provided and it has been a pleasure working with Unite Resourcing.
Let Us Connect with You and Your Business
No matter the nature of your enquiry, the expert team at Unite Resourcing will do our best to address it. Questions from jobseekers, employers; or general queries relating to our services, industry and recruitment are welcomed.