Find FIFO Jobs in WA
Land a FIFO Job in Mining, Oil & Gas
Interested in Becoming a Fly In Fly Out (FIFO) Worker?
There are currently around 60,000 FIFO workers across mines in WA, with 10% of those normally flying in from other states.
However, with the pandemic, the skills shortage in mining is exacerbated and Unite Resourcing is bridging the jobseeker gap with temporary local labour hire solutions in Perth and regional Western Australia.
Partnering with major mine sites in WA, we have current entry level FIFO positions across a wide range of mining roles and sites. We help job seekers progress and expand their career, remaining agile in our approach to workforce demands in this critical and thriving sector.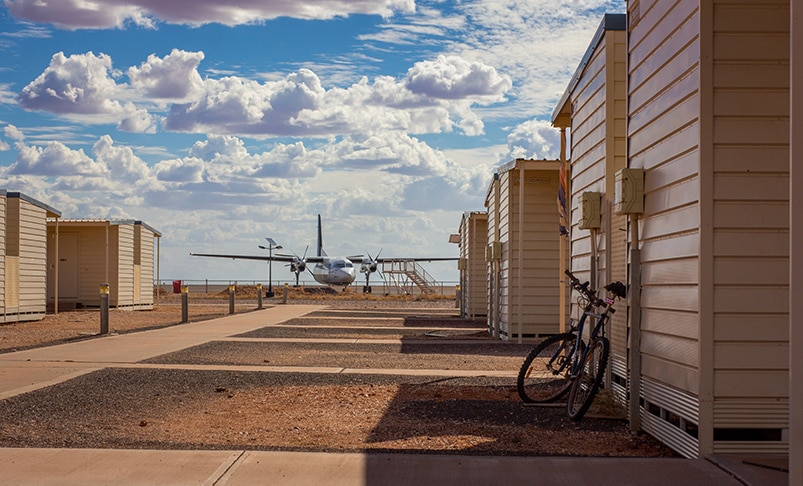 Types of FIFO Jobs You Can Expect
Machine Operator
Plant and Vehicle Mechanic
Labourer or Construction Worker
Heavy Road Transport Driver
Trades Assistant
Heavy Duty Diesel Mechanic
Hospitality Worker
Truck Driver
Electrician
Boilermaker
Material Logistic Officer
Store Support Worker
Utility Worker
Fitter
Plumber
Carpenter
Security Worker
Fly In Fly Out Jobs for Skilled Workers
Perth's FIFO recruitment experts, we can provide you with permanent and temporary contracts, offer flexible solutions and work with recruiters to determine the best roster combination that suits you, your career, family and lifestyle.
We are future focused, building relationships for the long-term, so you can rest easy that we have your best interests at heart. Unlike many labour hire and recruitment agencies, we're also on hand 24/7 to respond to queries and emergencies.
If you have experience and are looking to find employment as a FIFO worker, please contact our FIFO placement team today to see the positions we have on offer. Upon evaluation of your skills and qualifications, we will place you in a position that accommodates your needs. We will also assist you with any site-specific training and inductions.
Fly in Fly Out Jobs for Entry-Level Skillsets
For those unskilled yet eager to break into the FIFO industry, our friendly staff can assist with training, tickets and inductions so that you can hit the ground running. Safety is always our number one priority, so new recruits will be placed in roles according to their skill level and experience with optimum opportunity for growth and continuous development.
Stay Safe on Site with Unite Resourcing
Workplace risk assessments completed for each new placement
Regular site-inspections from Unite HSE staff to monitor compliance
Industry-specific HSE training during onboarding, in accordance with relevant safety legislation
Comprehensive medicals to assess fitness and minimise impairment hazards
Let Us Connect with You and Your Business
No matter the nature of your enquiry, the expert team at Unite Resourcing will do our best to address it. Questions from jobseekers, employers; or general queries relating to our services, industry and recruitment are welcomed.