Mining Jobs in WA
Jobs Opportunities in All Major Mining Hubs
Want to Work in the WA Mining Sector?
Whether you are an experienced mining veteran, or an entry-level jobseeker Unite Resourcing will work with you to bridge the current shortage of skills in the mining industry.
Unite Resourcing understand the unique requirements of the mining industry and are well connected in WA's mining community.
A specialist mining recruitment agency, we link pre-qualified candidates to opportunities across major mining hubs with roles available across diverse skillsets and conditions. Our onboarding and recruitment process not only sets our workers up for a successful career in mining, but also facilitate skills progression and personal development with the opportunity to work across different projects and locations as part of our mobile workforce.
As a valued member of our mobile workforce, we take into consideration your preferences for location, role and employment benefits when matching mining job candidates to a project or employer. We also provide essential safety inductions and training before any site placement.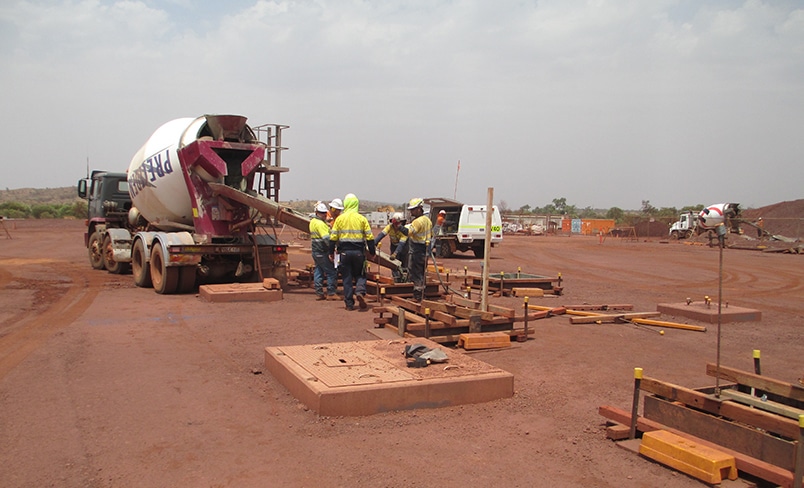 Types of Mining Jobs
Mine Surveyor
Shutdowns and Maintenance Crew
Plant and Vehicle Mechanic
Truck and Dozer Operators
Steel Fixers
Mine Site Supervisor / Foreman
Tradespeople
Engineer
Skilled Workers and Non-Skilled Labouring
Diesel Mechanic
Open Cut and Underground roles
Crane Operator
Geologist
Accounting and Administration
Human Resources
Occupational Health and Safety Specialist
Software and IT
Entry Level Mining Jobs – Start Your Career in the Australian Mining Industry
If you are searching for an entry to the mining sector, Unite Resourcing have open opportunities. We help you get your foot in the door and get site ready – ensuring you have the necessary certifications, training, inductions and uniform/PPE. Where a candidate presents great potential, we will help you up-skill to succeed in this competitive industry.
What do you Need to Work in the Mines?
To Work in the Mines, You Must Be…
Physically fit with a pre-employment medical
Drug-free with the ability to pass a drug and alcohol test
Open to attaining mining tickets
Able to pass security clearance. Some States and Sites require pre-employment National Police Certificates
Reliable with a 'can-do' attitude and willing to start wherever it takes
Flexible with remote work and short or long-term assignments
FIFO Mining Jobs Perth
Strategically headquartered in Australia's largest mining state, Unite Resourcing work with Australia's mining majors and contractors to supply high quality workers year-round. While the sector has seen some changes since COVID-19 hit, WA currently has between 6,000-7,000 FIFO workers employed.
If you're looking for a fly in fly out role, Unite Resourcing can help you land a job alongside the 60,000 Western Australian FIFO workers. If you are interested in a FIFO or DIDO contract in the mining sector get in touch with our professional recruitment staff or read more on our FIFO Jobs page.
A Perth Recruitment Agency Specialising in Mining Labour Hire
Unite Resourcing partners with hiring mining companies to fill all types of jobs on major mine sites. From a single candidate to a fully supervised work team, we offer managed skilled workforce solutions and permanent recruitment options.
A trusted recruitment agency, we source many blue collar roles in the mining and resource sector, matching candidates to the latest mining jobs in Western Australia and beyond.
Major Benefits of Unite's Managed Service Program (MSP) for Mining Labour Hire Requirements
Safety on Mine Sites
Unite Resourcing's top priority at all times in the health and safety of its staff, business partners and the communities in which we operate. Our health, safety, and environment (HSE) policies are deeply embedded in our business culture and at the forefront of our approach to recruitment.
Workforce Flexibility
Our managed workforce solutions allow you to scale your workforce up or down depending on your project's demand for labour. This reduces the cost of hiring, minimises the need for redundancies and reduces your sites exposure to the risks associated with the fluctuating demand in commodities.
Operational Efficiency
By outsourcing labour-hire to a recruitment agency, you essentially free up time for your human resources team, allowing them to focus on activities that provide greatest value to your operations.
With a managed service, you can better predict your future labour cost trajectories and budget your labour resources more effectively allowing you to strategically manage your staff schedules for optimum returns.
Recruitment Expertise
Our team of recruitment specialists have held senior roles within the mining, construction and engineering sectors giving them industry experience needed to find the perfect person for a role.
Their experience paired with our expertise in talent search, interviewing and onboarding provides value to your site that greatly exceeds any benefits associated with hiring in house.
Hear What Our Clients Have To Say
UNITE RESOURCING
 HAS RECEIVED A  
5/5
 STAR RATING
FROM
20 CLIENTS

 

ON GOOGLE

I was hired as an all round operator with Unite. My point of contact was easy to work with and all questions were handled in a personable and professional manner. I have since completed my probationary period, and am now on a company's books full time. The timesheet is done electronically and not once was there ever an issue of non-payment. Best recruitment agency I have been involved with hands down.

I have been with Unite Resourcing for a few years now and they are very easy to work with and have gone above & beyond to help find me work. My main account manager has been awesome to work with, very professional and has gone out of her way for myself. I would definitely recommended anyone looking for work to get in contact with Unite Resourcing.

I'd like to say I found my interviewer to be a very friendly and likeable person and the interview I had was the most comfortable and relaxed I have had. I also appreciated the way they would reply to my Text or Email enquiries.

I have dealt with Unite since I first arrived in Australia and they have always been extremely helpful in finding suitable employment for me. They have always been very friendly and helpful with any questions or concerns I may have. Unite Resourcing have been a pleasure to deal with.

I got in contact with Unite about an upcoming construction job. They were able to get me organised quickly with only a few days before the start of the project. People in the team are very reliable and professional and I appreciate them picking up the phone whenever I call. I had a great experience!

Unite got me a job with Jack Hills as Camp Manager Chef. This position was late in starting but I was kept in contact with Unite at all times so I knew what was going on. I have met some of the team at the office and always found them to be helpful and happy. You don't find many recruiting staff who not only love their job but take pleasure in helping.

I saw an ad on seek advertising a civil labourer job. I rang the contact number provided and my contact was very helpful from the beginning. She was very friendly and professional. She was also very comprehensive regarding information about the job and inductions which made the entire recruitment process very straight forward. I was very pleased with the service provided and it has been a pleasure working with Unite Resourcing.
Let Us Connect with You and Your Business
No matter the nature of your enquiry, the expert team at Unite Resourcing will do our best to address it. Questions from jobseekers, employers; or general queries relating to our services, industry and recruitment are welcomed.