How to Navigate Construction Labour Hire Shortages in Perth and Greater Western Australia
January 5, 2022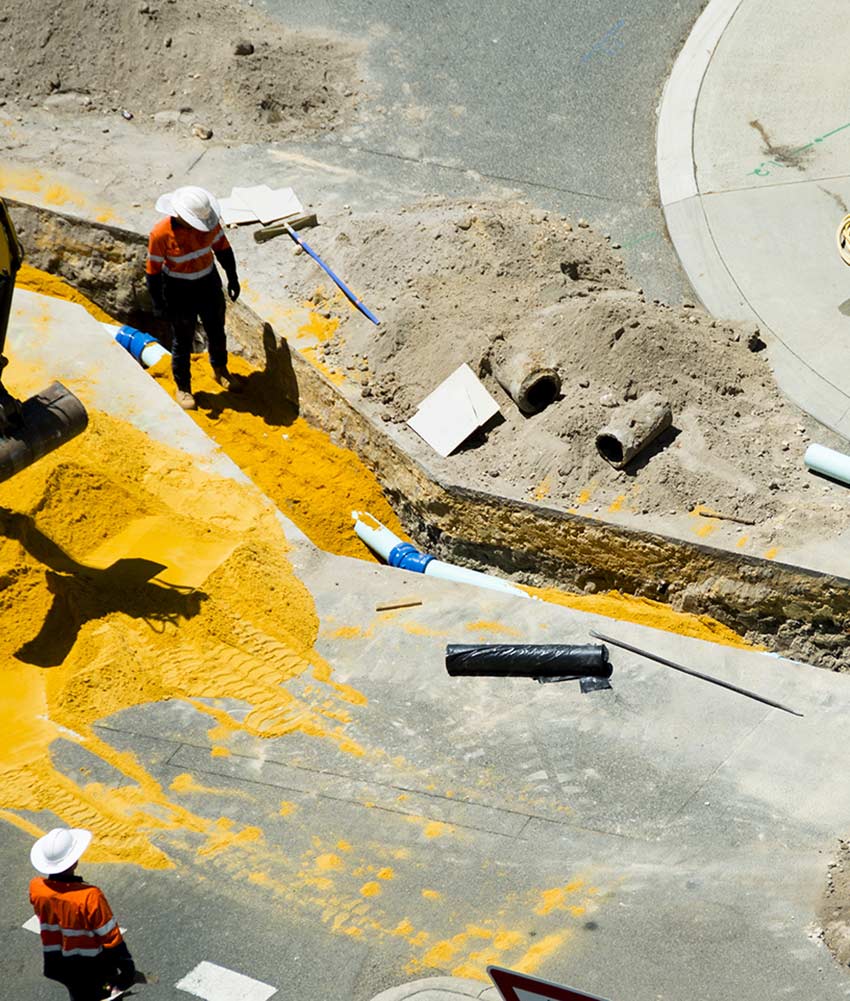 What Factors are Resulting in Construction Industry Labour Shortages in Australia?
It is no secret that the last 18 months have seen increasing demand for labour hire across a range of industries Australia-wide, but now the long-term effects of a national skill shortage are becoming evident.
Perhaps one of the hardest-hit sectors has been the construction industry. Figures from the Australian Bureau of Statistics indicate that construction industry vacancies have grown from 13.6% in February 2020, to 23.3% in August of 2021.
But why the large spike? Business analysts suggest there are a number of factors at play, with the most prevalent being the national building boom and impacts of COVID-19 on workforce accessibility.
Western Australians Feeling the Pressure on Construction Project Delivery
While impacts of a shortage in skilled and unskilled construction workers is a national concern, Western Australia in particular, has felt the heat. Having minimised the spread of COVID-19 in the state up until now, work has progressed relatively as normal in most sectors. Additionally, having achieved a budget surplus in the 2020-21 financial year – plenty of funding has been poured into large-scale West Australian road and infrastructure construction projects.
But this success has come at a cost. With some of the most gated borders in the country – and a lesser population density than most other states – construction sector strain has been widely felt.
In September 2021, the state government announced an extension of original construction timelines for many of its road and industrial works, with some of the most prominent being:
Tonkin Highway Grade Separations – Welshpool Road and Hale Road – 12-month deferral to mid 2025
Tonkin Highway-Kelvin Road Grade Separation – two-year deferral to late 2025–26
Manuwarra Red Dog Highway Stage 4 delivery one year deferral to 2024-25
Great Northern Highway-Bindoon Bypass (new alignment) works, extended two years for 2026 completion
Reid Highway grade separations at Altone Road, Daviot/Drumpellier Drive, and West Swan Road pushed one year, 2026 completion estimated
Commencement of Thornlie-Cockburn Link deferred one year to late 2024
Commencement of Yanchep Rail Extension deferred one year to late 2023
Port Hedland Spoilbank Marina deferred one year, expected completion now in 2022-23;
Even with these delays, work is still inundating the West Australian labour and construction sector. High job demand and limited worker availability can make sourcing quality candidates far more difficult – but Unite Resourcing have some useful tips for employers wanting to maximise blue-collar labour hire prospects.
How Can West Australian Construction Companies Attract Candidates?
1.    Ditch the boring job advertisements
If you're promoting your job ads online via LinkedIn, Facebook, or any other social media platform – make it visually appealing! For example, when sharing a job opportunity from Seek or Indeed, a generic screen will often preview that is static and contains no information.
By replacing this with a custom graphic, you can not only include role highlights on the image itself – but make the image visually appealing to draw a candidate's attention. Additionally, it looks far more professional, which can position your company as superior to competition.
When describing the role and requirements, try to make it concise and punchy. Play to your strengths – what makes your company an attractive environment to work in?
2.    Partner with companies or agencies to get the word out
Working alongside a Perth skilled labour hire agency with a track record in blue collar recruitment or a construction worker talent pool will give you the upper hand in finding the right people faster. Having access to a database containing hundreds of active construction industry job seekers in Perth, Unite Resourcing are well-equipped to manage your workforce requirements in the sector.
3.    Learn what workers really want
Are you getting candidates to the interview stage, offering them a position, and finding that they decline? Don't shrug it off – find out why that is! Whether it be bad luck, better incentives elsewhere, or simply logistics – it's better to know where your business might not be meeting the mark so you can consider an alternative approach or employment angle.
Even taking the time to ask a candidate what they are after makes your company better than many – as it demonstrates a willingness to listen and enact positive change, which is incredibly attractive from a jobseeker's perspective.
4.    Offer competitive opportunities
What are other construction and building employers are offering to their candidates? If you can offer competitive wages, for example, great.
If you aren't able to do so, consider some alternative perks that might set you aside from others – such as professional or personal training and development opportunities, leave and overtime accommodations, staff events that facilitate a healthy work culture, and more.
5.    Be open to recruiting people from all backgrounds
It is very easy to become fixated on the type of worker you want. Recruiting for specific construction experience, or someone that operates with a similar mindset to yourself – can prove restrictive and can even be detrimental to your workforce culture, particularly if it lacks diversity.
For instance, consider how a male-dominated business might deter a prospective female candidate – or the growth and future value opportunities that an unskilled worker could bring to your business with the right training and mentorship.
Having an open mind in your hiring practices will allow for a greater pool of job seekers and create a more inclusive business environment overall.
If you think your construction labour hire processes could benefit further with the help of our expert recruitment team, get in touch with us to arrange a managed workforce solution for your Perth construction job requirements!